Buying a Home To Match Your Growing Business or Family:  A Layperson's Guide
Curtesy of Amy Collett at Bizwell.org
Housing trend researchers have found that the average square footage of new homes has increased by 20% since 2000. There are many reasons why people want to live in larger spaces. A major one is the ownership of a rapidly developing business startup. Here are some tips on buying a residence that matches your enterprise so you can work comfortably without a commute.
Forming a Limited Liability Company
Whether you are starting a home business or already have one underway, you'll most likely want to make it an LLC. With this business structure, you enjoy certain tax advantages, less paperwork and added legal protection. Be aware that costs are involved in forming an LLC. Filing without an attorney can reduce your filing fees. Still, having a legal representative by your side ensures you cross all of your Ts and dot every I, so employing a budget-friendly formation service to simplify the process is pretty helpful. Different states have unique regulations when it comes to establishing LLCs; check the laws in your region before taking action.
Searching for a Home
Finding the perfect residence to accommodate your enterprise can be a challenge. Thankfully, technology makes looking for houses increasingly easier and more personal. Many realtors have search functions that turn finding out what homes are for sale or recently sold in a particular area into a breeze to utilize. Good realtors are extremely helpful when it comes to locating residences that match your desires and budget; even better, they can be instrumental in getting the best price for your current home.
Finding What You Need
When looking at real estate, keep the requirements to run your business in mind. Decide which room can function as your office and spend time there to make sure it feels comfortable. You're going to need internet, although bandwidth demands vary from business to business. Check that the residence you hope to purchase is pre-wired to meet your online needs.
As American activities become increasingly wireless, it's less and less common that newly built homes have landlines. If one is necessary, you can add one at little cost.
Lighting is another important consideration. Think about installing diffuse LED lighting, especially if the room you plan on making into an office lacks windows. For operations where inventory is a factor, make sure there is a separate room that's large enough to accommodate stock.
Buying a New Residence
There's lots of advice on the internet regarding home purchasing. Arguably, the most important variable is the negotiation process. To get the best deal, remain positive throughout and stay in control of your emotions. Do your research before making a bid and ask plenty of questions, always keeping the budget in mind. Finally, know when to walk away. Another more affordable home with everything you want might be right around the corner.
Moving In
Congratulations! You've purchased the perfect space to accommodate your venture. If you're coming from out of state, pick a long-distance moving company to help with the transition. When setting up your office, don't neglect the importance of good design. The right atmosphere has the ability to put you in a solid frame of mind for working hard and achieving your goals.
For those who have a flourishing business, purchasing a bigger home is a logical next step. Keep these tips in mind when seeking a location that's as oriented toward your business as it is your personal life.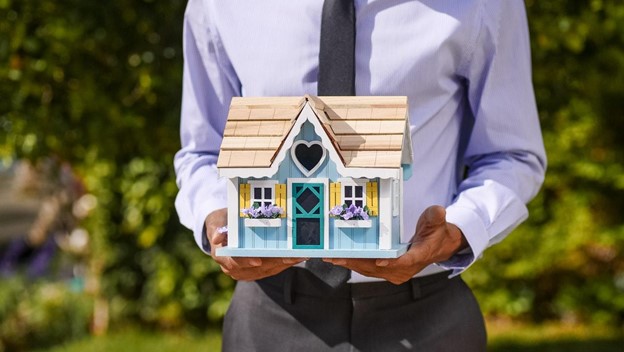 Photo: Pixels.com